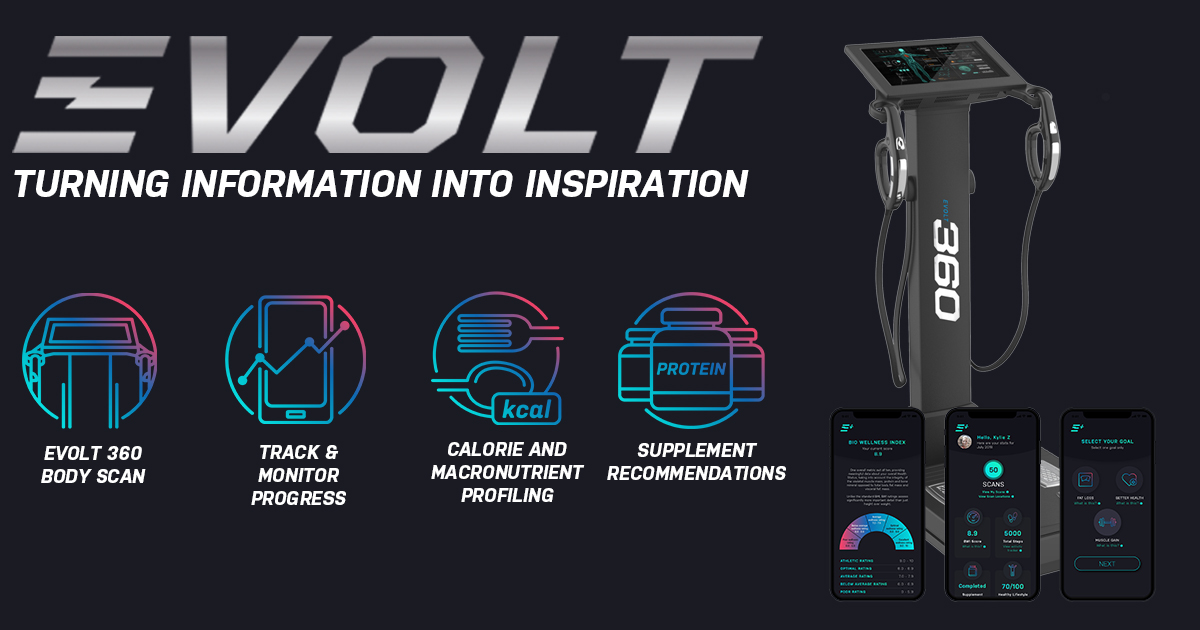 What is the Evolt 360?
The Evolt 360 Body Composition Analyser, the world's first intelligent Body Scanner, is a simple-to-use 60-second scan that provides detailed data about a body through more than 40 measurements. It works simply by passing a safe electrical current through the feet and hands.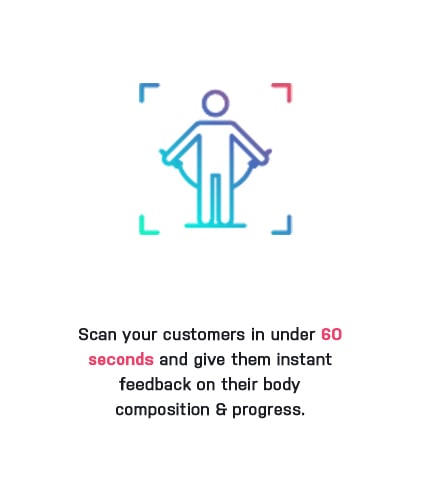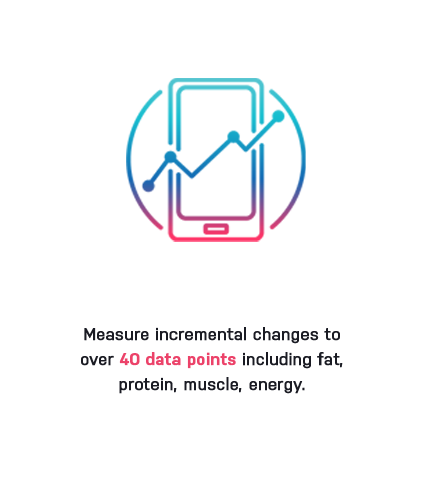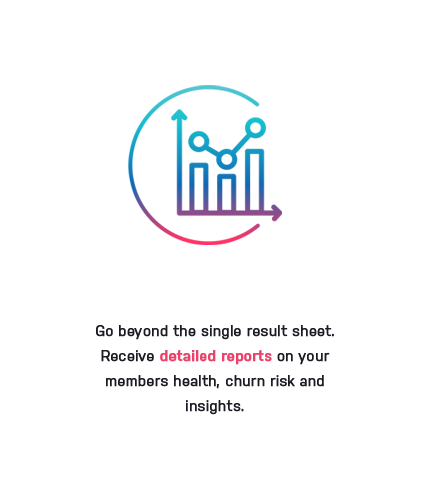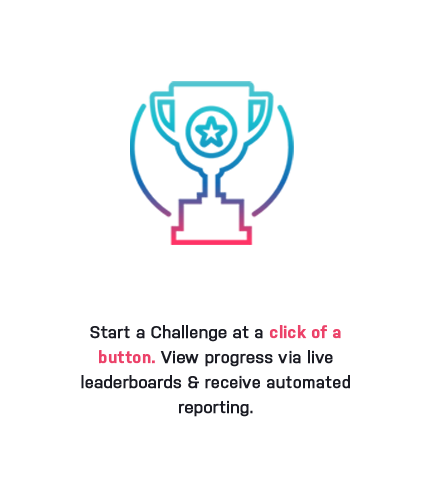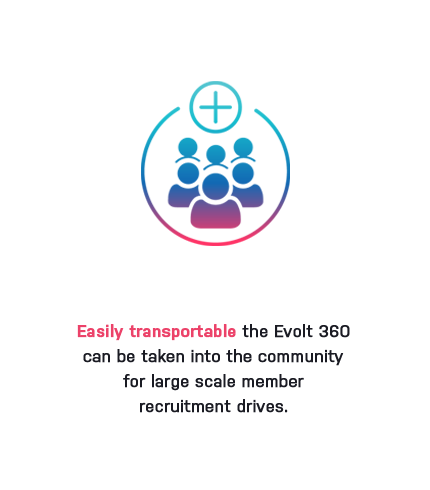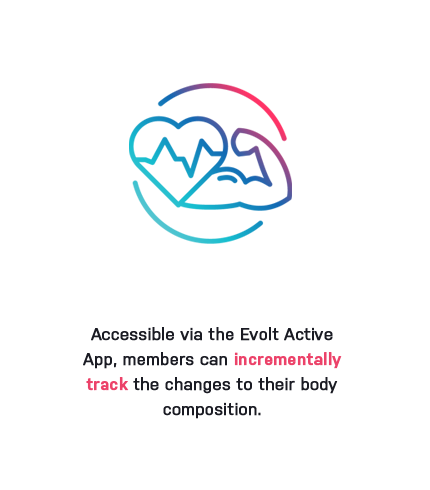 Scan Result Sheet in Your Brand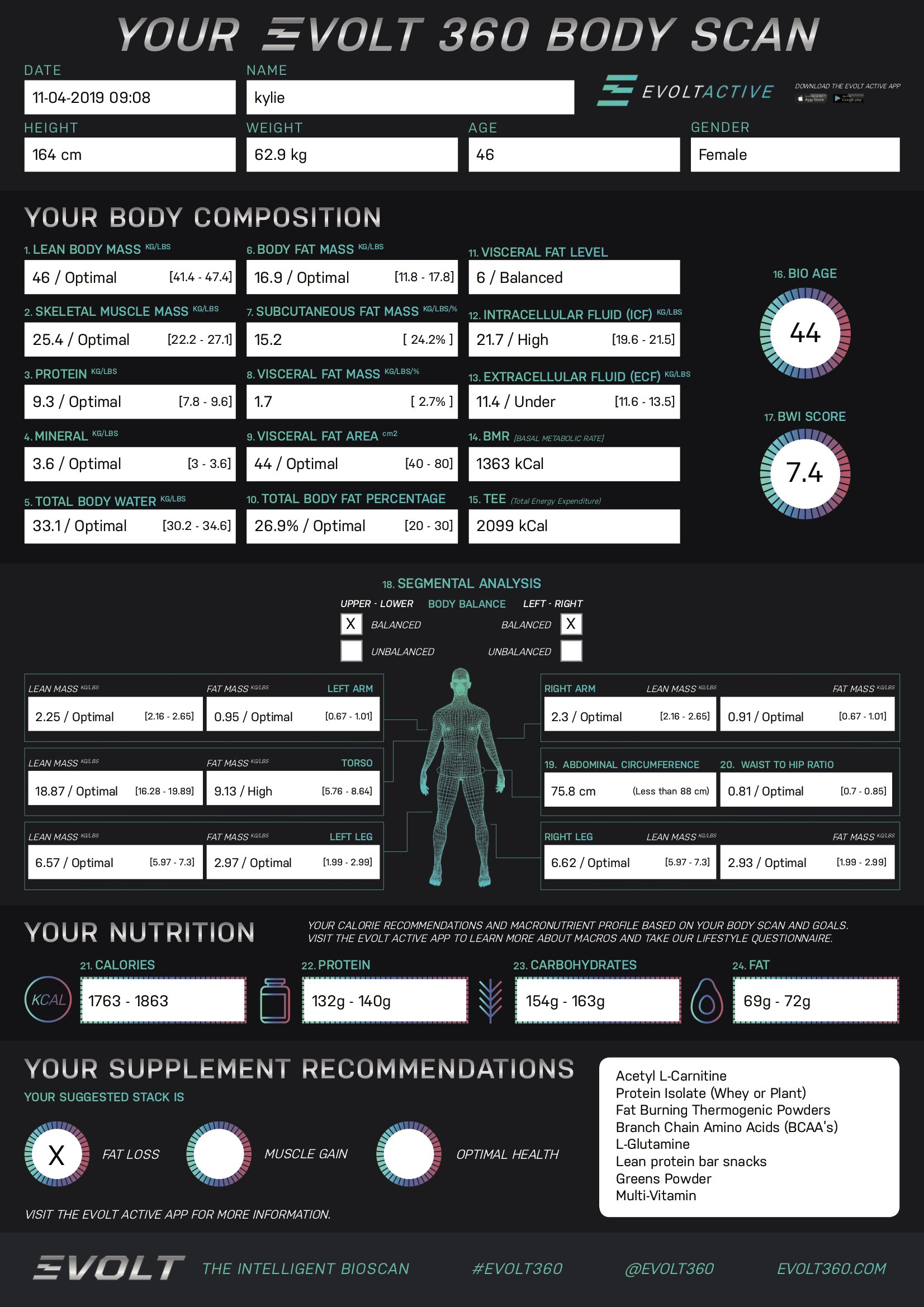 The Evolt 360 Body Scanner is non-intrusive, non invasive and provides results in less than 60 seconds that can be printed in a branded easy-to-intepret report or sent directly to the Evolt Active App for easy comparison.
The Evolt 360 Result Sheet which will be customised to your brand, provides a comprehensive body composition report with over 40 measuring parameters, with meaningful data to assist in improving overall health and wellness.
View standard body composition metrics such as weight, body fat (in kg or lbs), body fat %, total body water, skeletal muscle mass, protein mass, mineral mass, basal metabolic rate, 5 segmental fat and 5 segmental lean body mass.
Plus metrics unique to the Evolt 360 analyser including;
A breakdown of Visceral Fat in kg/lbs
A breakdown of Subcutaneous Fat in kg/lbs
Total Energy Expenditure
Bio Age
Bio Wellness Score
Calorie suggestion for Goals
Macronutrient Profile
Supplement suggestions
It's Easy to See Why Customers Love the Evolt 360.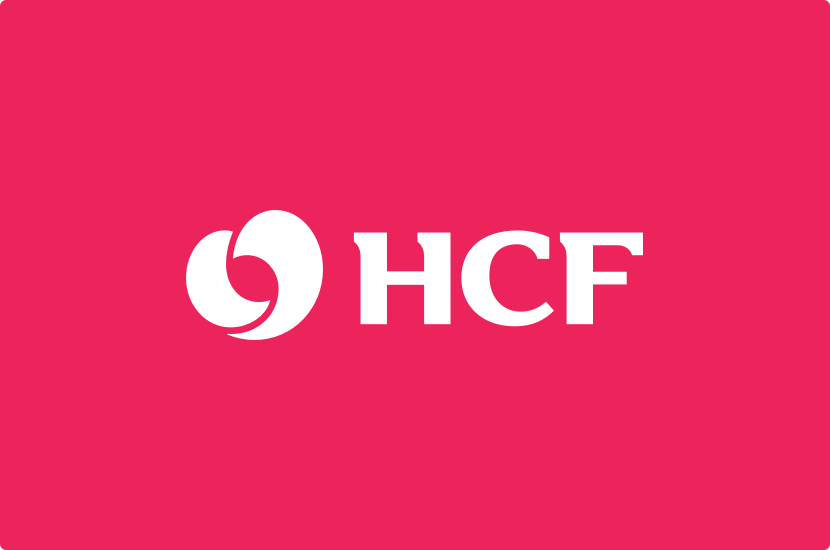 "The Evolt 360 is an excellent resource that we have been using over the past few years. Evolt has been instrumental in facilitating wellness discussions with our corporate partners. It has provided our key clients access to information about their most valuable assets through non-intrusive and highly engaging activities. It has exceeded all expectations.
- Sales Manager, HCF Corporate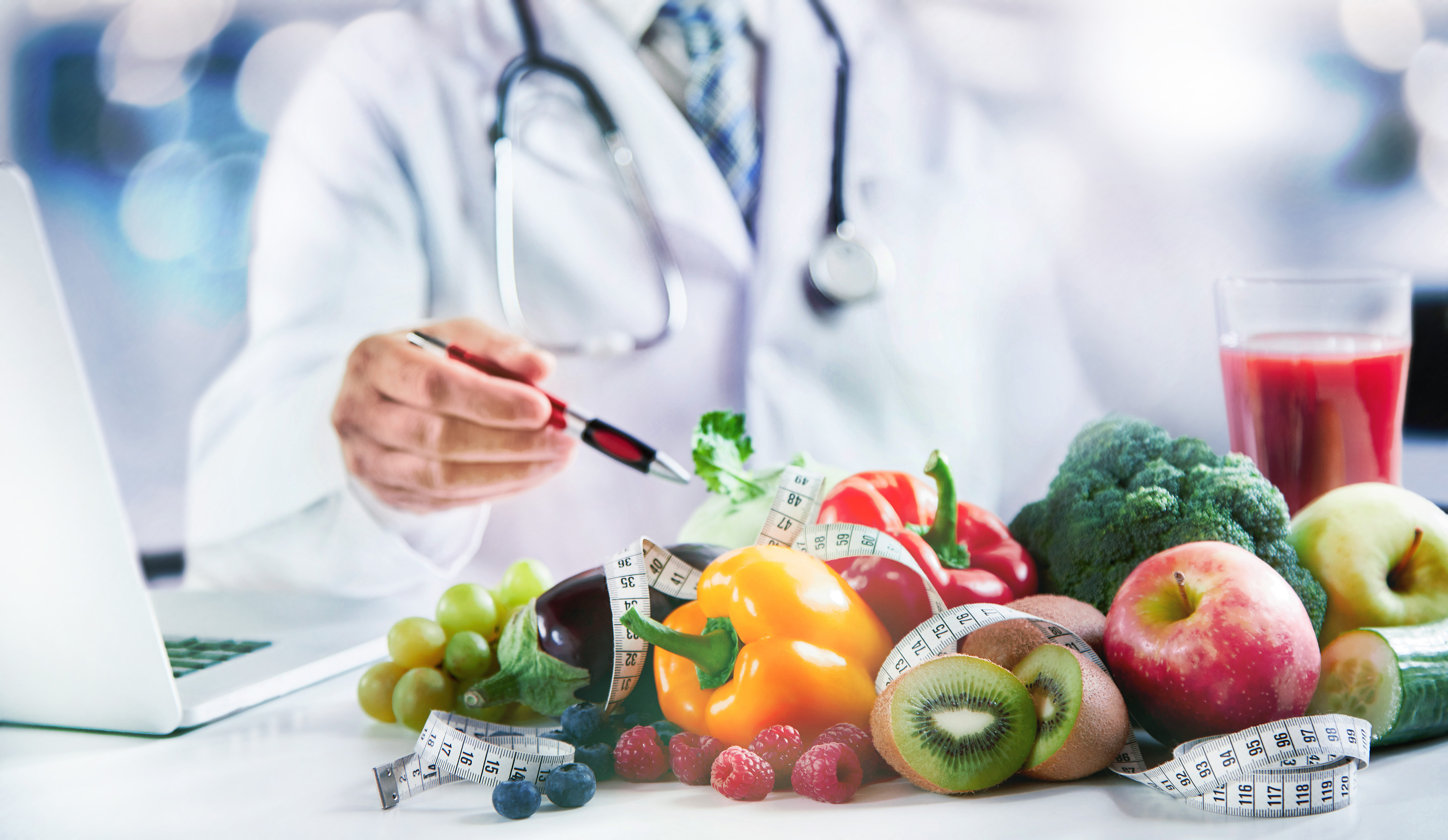 "The Evolt 360 has given my business a huge point of differenceand consequently a reputation for being able to quantify thepositive outcomes of my programs."
- Nutrition Coach, NZ

"One of the best accountability tools we've implemented!! Evolt scans have been the accountability package more members are investing in!"
- Jayne Livermore, Anytime Fitness Franchisee
What Makes the Evolt 360 the best Choice
The Power in the Data
Evolt are innovators in the body composition space, building the world's first intuitive business platform to engage existing shoppers and create new shoppers at a single click. Evolt is not just a Body Composition Analyzer, it's an eco-system providing Insights that allows your business to understand your customers and extend your business offering.
Targeting your Customers with Relevant Products
This powerful benefit allows you to target your marketing campaigns based on your customers specific body composition metrics or goals and recommend products that are relevant to their needs. Your sales conversions from your email campaigns will skyrocket!
Customer Insights in Real Time
The Evolt Insights Dashboard will provide your business with a live overview of how many scans were performed on a daily, monthly and total basis with an overall collated Health Rating updated every time you log on.
The overview Dashboard will provide you with a list of shoppers who scan in a Leader Board format where you can choose which metric you want to Leader Board such as Bio Wellness Index, Skeletal Muscle Mass, Body Fat Percentage, Visceral Fat etc. You also have the ability to click on individual scanners so you can view their progress.
The Evolt 360 is a perfect opportunity to enhanced and grow in-store loyalty programs by rewarding existing and new members.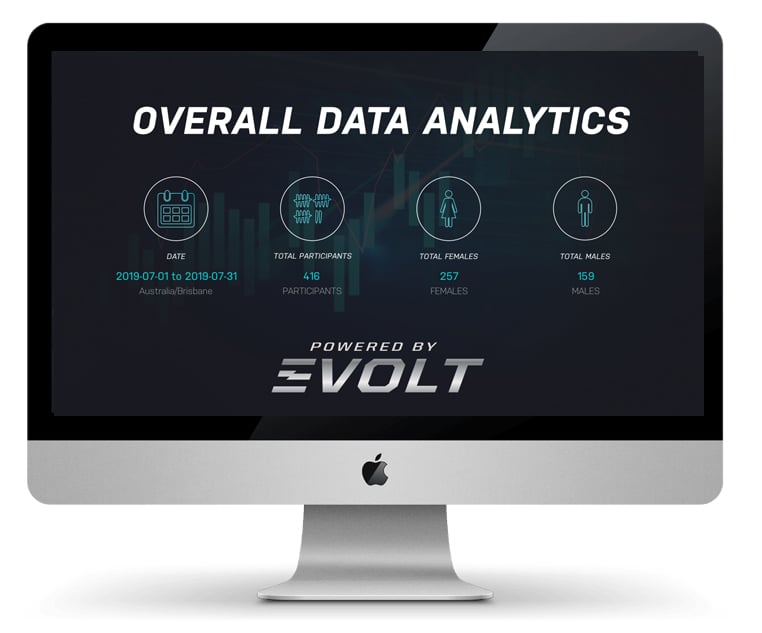 Create Overview Data Analytics within a date range. This allows you to see at a glance the total number of scans performed by your shoppers split by gender over a specified time frame.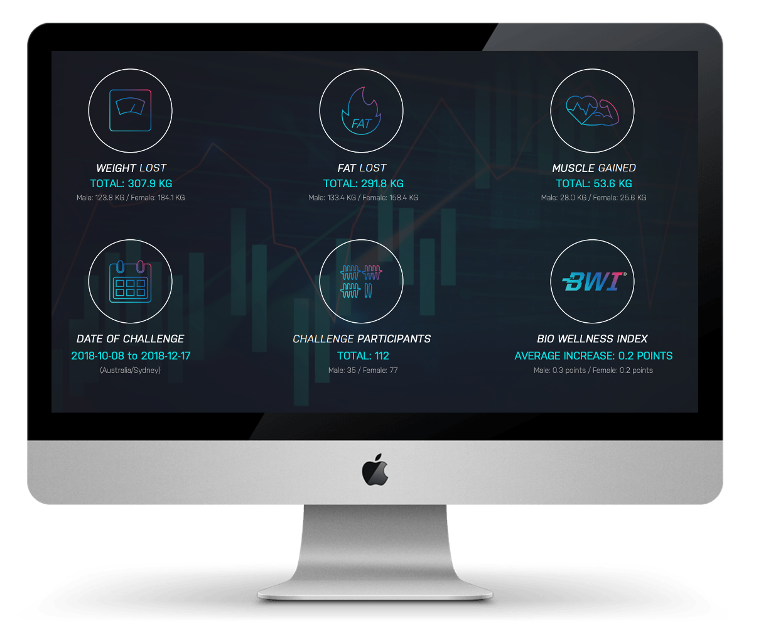 Engage your shoppers will an easy to create Challenge. View automated, collated data analytics of the challenge including total kg of fat lost as a group and then a breakdown of each important metric.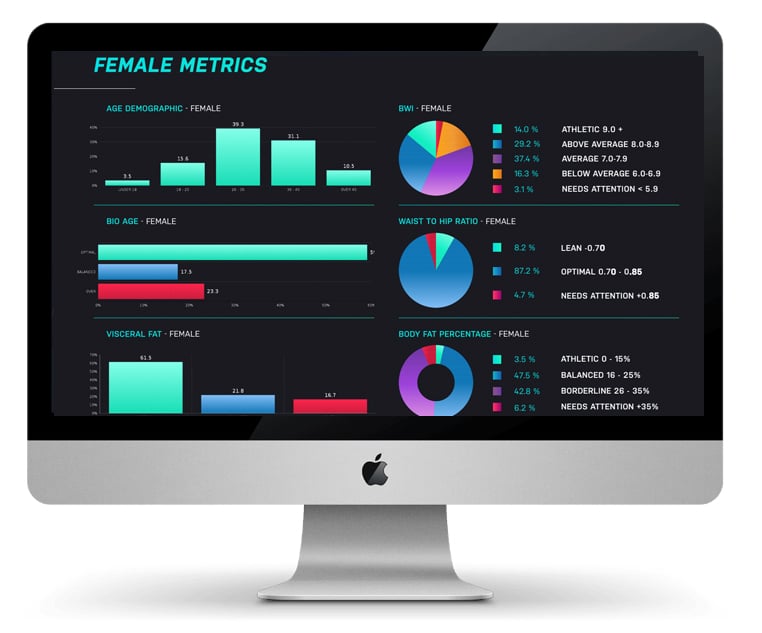 See more detailed reports on your shoppers, giving you powerful insights into their goals and body composition metrics, allowing you to target them specifically with relevant products & services.
Frequently Asked Questions
We'd like to answers all your queries related to our services
Who are Evolt?
EVOLT is a global technology-driven health and wellness company that has developed an end-to-end solution which tracks detailed changes in the quality of the activity, body composition and nutrition as well as sophisticated data analytics for member body composition changes.
In an ever-increasing digital age, Evolt provides a unique closed health loop with a fully connected, high touch point solution for customers. Businesses around the world utilise the Evolt Solution to bring foot traffic into stores and to connect with customers and provide solutions to keep them coming back to the store whilst significantly increasing the total transactional value.
What is the Evolt 360?
The EVOLT 360 is a body composition analyser. Using BIA Technology, it provides a quick, non invasive, easy measurement of body composition delivering a guideline of lean body mass, body fat mass & percentage, skeletal muscle mass, visceral fat level, fitness age, fitness score plus much more.


What is BIA Technology?
The Evolt 360 uses a scientifically validated test known as Bioelectrical Impedance Analysis (BIA). It is considered the fastest, non-invasive method of screening total body composition.
Bioelectrical Impedance (BIA) works by passing a safe, low intensity electrical current through the body via the tactical points on the machine (feet and hands). In very basic terms, the resistance to flow of the current determines the difference between muscle mass, fat mass (including visceral and subcutaneous), water and mineral.
The Evolt 360 advanced measuring system uses a 5-compartment model, which essentially provides a more accurate measure than a 1 compartment system (ie. Such as a single scale that claims to use BIA technology.).
BIA was the science that was originally developed for the use in monitoring hospital patients after surgery, as well as astronauts after space travel. Nowadays, this technology is used in many areas of medicine, from Nephrology to Oncology, in Sports Science, Fitness, and Medical wellness, in Nutrition, Weight Management and Lifestyle monitoring.
How accurate is the Evolt 360 in measuring body composition?
All forms of BIA have been established as being identical in terms of the method of operation and the utilisation of impedance measures that incorporate an alternate electrical frequency to determine body composition.
BIA and an alternating current passed through the body is identical regardless of the manufacturer however the algorithms used by different companies is where the variability exists. The Evolt 360 data analysis methodology that incorporates a 5-point algorithm has been developed based 100% on evidence-based data presented in the research.
Some other bio-scanners, use a 3 point algorithm that ignores age and gender (with default male and age settings that override what the individual enters into the system) which have repeatedly been substantiated in the literature as key components to the accurate determination of body composition in all demographics.
What are the main features of the Evolt 360?
- The device is portable and lightweight.
- Voice activated and easy to use.
- Scan completed in less than a minute.
- Full report provided via a print out (that can be custom branded to your business). The report is also stored on the user's app profile.
- The user can access their individual calorie and macronutrient profile based on the goal, body type, activity level and activity type as well as their progress charts & other questionnaires
- Business owners can view their user's scans, access their progress charts, generate data analytics, run challenges and see which users are progressing or regressing at the click of a button.
What is BWI?
The Bio-Wellness Index (BWI®) score is a calculation based on the integrity of lean body mass versus total fat mass in order to provide a more purposeful number out of 10 as an overall measure of progress in the promotion of healthy lean body mass for longevity. The BWI was invented by and is proprietary to Evolt.
The BWI® Score is about establishing the right composition of weight gained or lost and takes into account the age and gender of the individual in comparison to the World Health Organization standards. The purpose of the BWI® is to provide one simple metric as a measuring score of body composition health.